Support for dialogue, conflict, and cooperative governance
"Any war ends with an agreement." Volodymyr Zelenskyy, President of Ukraine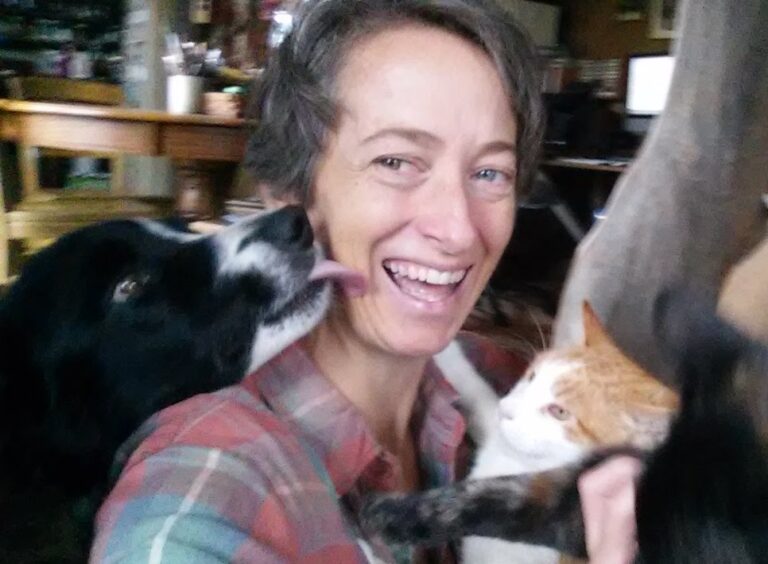 I work with individuals and groups to facilitate learning, creative conflict engagement, and collaborative decision making. I'm passionate about supporting people to create a just world through dialogue and meaningful action.
I live and practice permaculture and social transformation in Missouri, U.S., in a farming community I cofounded in 2005.
I also teach Junior High English full-time during the school year.
Three ways I enjoy contributing toward a better world

Cooperative Governance
Facilitating retreats, tricky meetings, and strategic planning sessions; supporting your group to build a culture of consensus; and training facilitators to reach the next level of skill, presence, and effectiveness

Conflict System Design
Guiding and accompanying your family, community, or organization to design a satisfying Restorative System for having conflict, repairing harm, and restoring connection

Eco-social Design
Leading workshops on creating resilient communities for humans and the natural world; Permaculture design; ecovillage design; and land-based learning programs for adults and youth
"Alyson has one of the best holistic facilitating styles that I have encountered in 37 years of workshops and gatherings."
"If i needed someone to hold space for me in a meeting or conflict and Alyson were available, i would feel grateful and relieved for her thoughtful, grounded presence."
"I've known Alyson for almost two decades and know her to be an exceptionally compassionate and courageous facilitator and trainer. She is fearless in heavy traffic and a creative problem solver." 
"Alyson Ewald is one of the best teachers of intentional community-related topics I know: clear and thorough in the topic, and kind and engaging in how she presents it."
"Alyson's workshop fundamentally changed the direction of our community for the better."
"I thought Alyson's training and facilitation style was outstanding. While I have attended many FIC training events, today's, quite frankly, was the best."
"Working with Alyson was a dream—I would recommend her to anyone!"
We can design together a unique approach to getting your needs met. I offer workshops, training, consultation, and coaching, all with an aim to support you or your group through changes, challenges, hard conversations, and other risky opportunities.
Due to my rigorous teaching schedule, I am available only in the months of June and July.